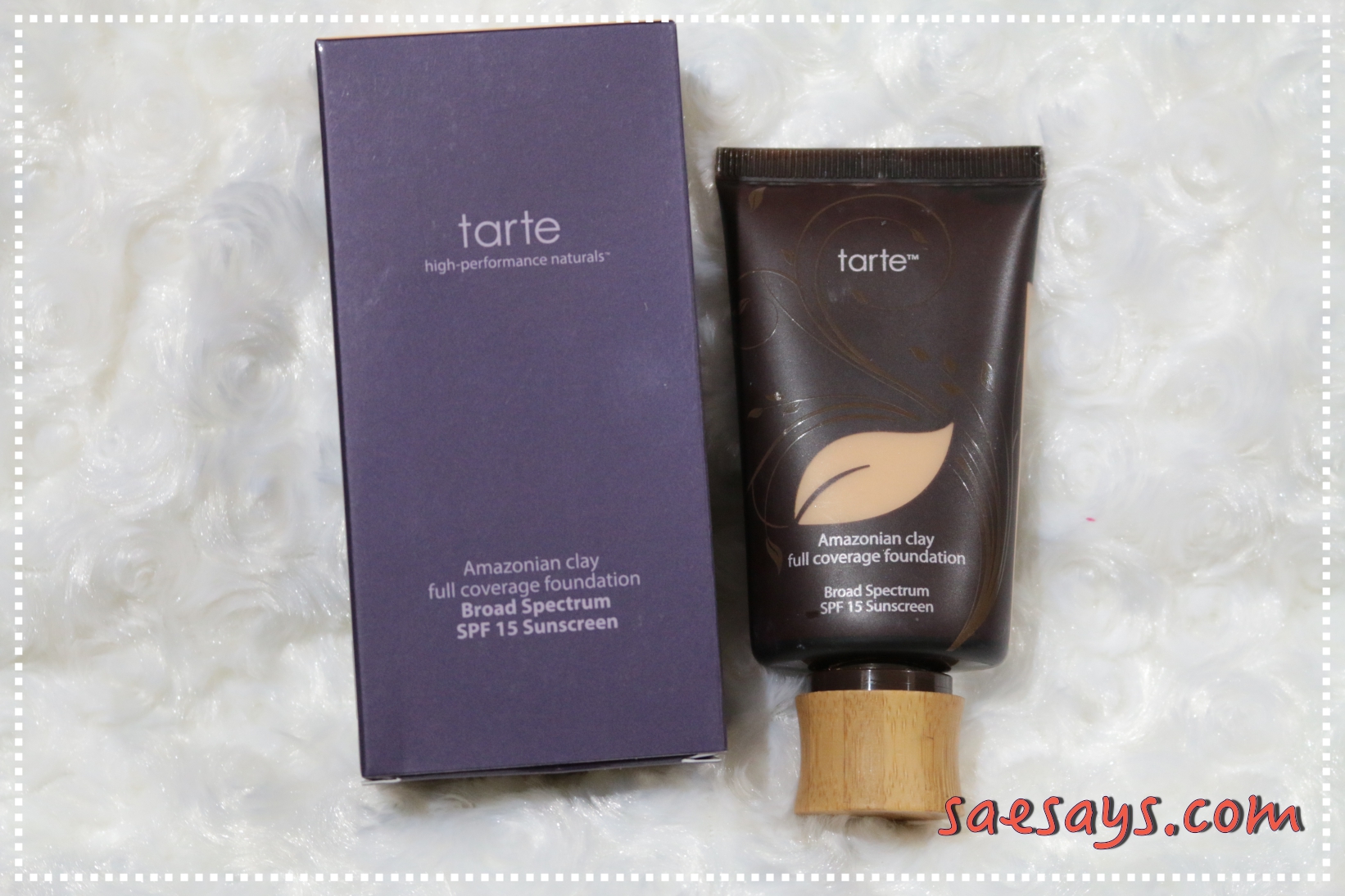 Tarte Amazonian Clay full coverage foundation review
Hello Goose,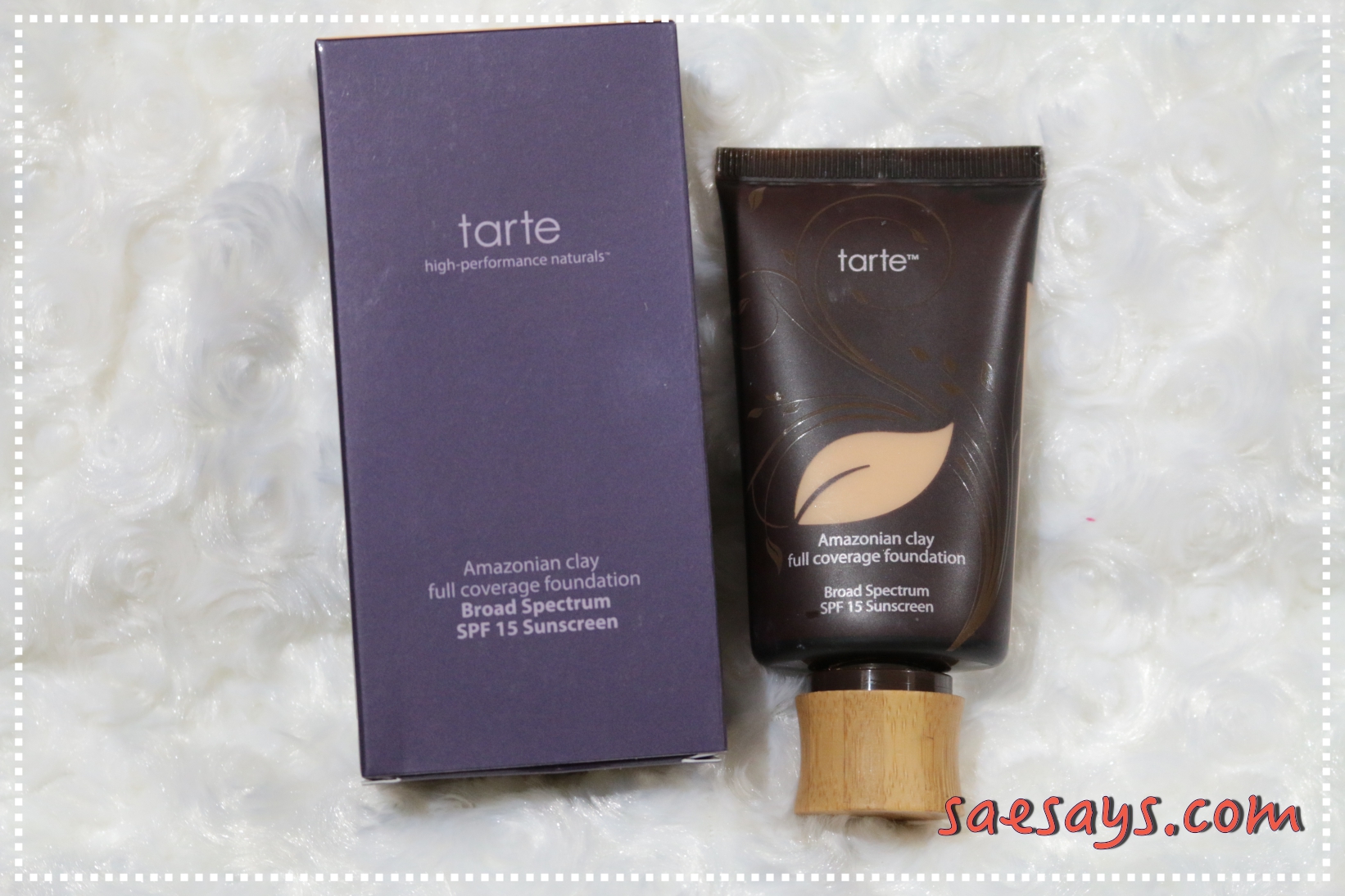 Few weeks ago, I bought my first ever high-end foundation at Sephora. It was the Tarte Amazonian Clay full coverage foundation. It wasn't aiming for that particular foundation at first but the SA there recommended it to me because I told her I have oily skin and she told me that Tarte Amazonian Clay foundation should be a good match for me because the formulation of the foundation is oil free. So, why not huh? She also told me that I should get a shade that is one shade darker than my skin tone because the foundation does oxidized and I trusted her.
Tarte Amazonian Clay full coverage foundation comes in 25 different shades and she picked the shade fair light honey for me because I have no idea which shade I should pick. When she did the demo on me, I can see that it was a bit too light for my skin tone but I trusted her judgment. Maybe it will oxidize after few hours. I paid and went on my merry way.
What I like about it?
Tarte claims that this foundation can give you full coverage and I totally agree with that. It covers all the redness and hyperpigmentation on my face. It is also buildable. Meaning that you can control how much coverage you want. On me, it comes off quite matte and my face stays matte for about 6-7 hours. With primer underneath, it will stay longer than that. For my uber sensitive and oily skin, I do not experience any breakouts.
What I don't like about it?
I think that the shade that the SA picked for me was totally off. It doesn't match my skin tone because it does not oxidized on me. I tried bronzing and it did not help with the situation at all. I'm quite disappointed because there are 25 different shades and I should've picked the correct shade. This is one of the reasons why I hate buying foundation. It is almost impossible to get the right shade. What makes it worse is, in Malaysia there is no return policy. You can't return anything back!
Ok enough about that. Let's talk about the texture of the foundation. The texture is a little bit dry and that makes blending out the foundation quite hard. I used my Beauty Blender to blend out the foundation and I can't say that I'm satisfied with the finish look. It does not look flattering on me because my face will look dull, ashy and fake. You know what I mean? I also tried using my Zoeva 104 buffer brush to blend but it was to no avail because the foundation still looks streaky and settles weird on my skin. Even on my oily skin, I noticed that around my nose area it tends to cakes and looks patchy.
I can't believe that I gave quite a bad review for this foundation because I had high hopes for it. It works wonder for a lot of people but unfortunately it doesn't work on me. I was thinking to sell it on Carousell but when I mixed it with my Revlon Photoready Foundation, it becomes quite bearable. I'm sorry I don't have any picture of me wearing the foundation because I don't like how it looks. Do you have this foundation? Do you like it? Let me know.
Pros:
Buildable coverage
Long wearing
Great for sensitive skin and oily skin
No parabens, Cruelty free
Contains SPF 15
Cons:
Settles weird on my skin
Streaky and blotchy
Not really blend-able
Feels heavy and does not look natural
Texture is thick and dry
It will accentuate dry patches
Price: RM160
Where to buy it? Sephora